1. Saturday morning we had Tate's kid party. After fighting a Star Wars theme for three years (kind of makes me twitch just thinking of it) I gave in. Tate was over the moon happy about it all and I was glad I gave in. We had his party at Brunswick Zone and played laser tag. It was a great time...even a dad and little sister of a classmate of Tate's stayed because they thought it looked like so much fun! I do not have one picture with every kid in it, so I'll have to include a few. Here is my attempt at classy Star Wars for the seven year old I love so much...
Avery had the great idea of being Princess Leia for the day. She wanted to go buy a white dress...I drew the line there, but she did look awesome anyway!
REALLY!?! With Seth and Amy
? This weeks happened to be one of those weeks. I mean, its nothing earth-shattering, but still. It went something like this...
Really!?!
A sore throat just as E is getting ready to take me to Redstone for dinner on Saturday night? I mean, I don't celebrate my birthday since Tate was born and that is FINE with me...but that's why I picked to go out the night before, so that Sunday could be completely Tate's. But
really.
Really!?!
I go to bed early, only to wake up feeling even worse the next morning? I mean, its our birthdays for heaven's sake.
Really.
Add to that 18 inches of snow. Come on Minnesota,
really!?!
I have not complained this winter, but this is getting old.
Really, it is.
Plus, I am miserable. I have a 102.4 fever. I need to get to minute clinic and the near white out conditions are not appreciated. Thank God I made it in one piece and the wait was relatively short.
But my test confirms strep.
I mean, really,
no wonder I feel like dog poop.
E entertains the kids the rest of the weekend, which is much appreciated. He even tries to do a load of laundry, only to find that our washer was not working.
Really, Whirlpool?
Its only three years old! Not to mention we paid to have a nice one knowing with three kids it was going to need to take a lot of wear and tear. I already haven't done laundry for a week, so E's underwear situation is looking a little bleak.
But really E.
Underwear is overrated, especially for boys.
(kidding, peeps, only kidding)
Monday is Presidents Day. E has to work for part of the day anyway. While he's gone, I lay on the couch and my kids are playing so nicely with each other. They are so good to me. Beckett even comes to snuggle. He mentions his throat hurts. I reach over to get the thermometer from the ottoman. 100.5.
Really!?!
I can't bring this kid to the doctor right now. I can barely move. Tate and Aves tell Beckett that it is going to hurt when he gets his throat swabbed (they've both had it done in the last two weeks, so it is nice and fresh in their minds).
Really, you two?
FAKE IT for your brother's sake. Tell him its like licking a lollipop. Or that the medicine tastes awesome afterwards. Or remind him that we're going to Disney in a month if he gets better. Tell him we'll buy him a pony if he does a good job for goodness sake. But telling a three year old that the doctor is going to hurt you??
Really!?!
E comes home at noon and takes him to the doctor, who quickly confirms that he too has strep. But he reassured E that it is much easier for a kid to recover from strep than an adult.
Really? I hadn't noticed.
We survived the rest of Monday. Tuesday morning I got up early to go to school to get my sub plans together. Even at 6:20 in the morning 169 was so backed up I couldn't even get onto the on-ramp due to weather.
Really!?!
Thank goodness I have a great teaching partner who got things together for me as I wrote my plans from home.
It is also Tuesday that begins to make me say,
really E...you are not a babysitter you are a dad.
He did such a good job having fun with the kids baking a cake, playing legos, etc, that he forgot about any of our actual life that has to happen. I can handle having to practice piano and do homework with T while I was sick on Monday night. I can even handle spending my day sick at home cleaning up after your fun weekend. But when I find my daughter wearing the same underwear that I put on her on Saturday morning and it is now Tuesday...
really!?!
Please, moms out there, tell me you can relate.
I called the washer repairman and he could come out still that afternoon.
OMG...really!?!
Yes!!!
I have never wanted to make out with a 40 something year old man in a uniform with his name embroidered on it so bad. My enthusiasm only lasted until the repairman got there and told me that he'd have to order a part and it was going to cost $460.
YOUHAVEGOTTOBEKIDDINGMEREALLY!?! But its only three. years. old."
After a complete waste of time call to Whirlpool and a little internet research, we decided to invest in a new washer instead.
We are looking forward to a better week next week. I hope you read this and laughed, because now that I am feeling better I surely find it all humorous. Tate
did
have a great birthday.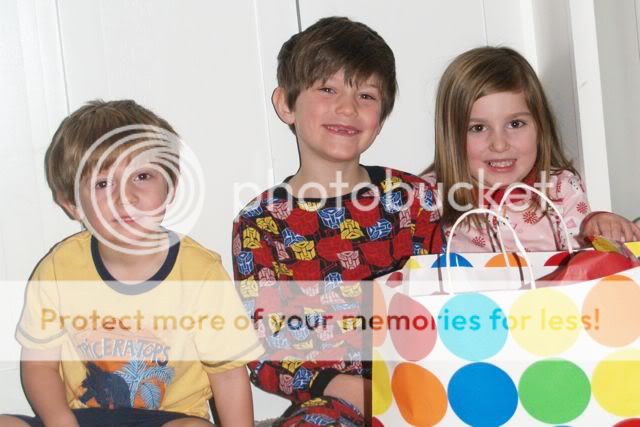 He loved his basketball from his sibs and tickets to the Children's Theatre to see Annie this spring from E and I. He even brought his cake down the basement so I could watch him blow out candles.


Happy birthday, Tater!